We said goodbye to Melbourne around one in the afternoon and set off on the three hour or so drive to Port Campbell, the closest town to the Twelve Apostles. The freeway out of the city turned fairly quickly into a country road over rolling hills, and sometimes fields of gold.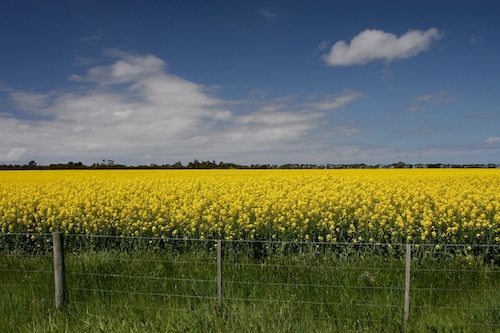 At one point, we must have taken a wrong turn because we ended up on a dirt road that cut across a dense eucalyptus forest. As if on cue, our iPhones' GPS just would not get a signal, but we bravely proceeded anyway. Nearly 30km later, we reached a town with a sign that pointed us in the right direction and at last we made it onto the Great Ocean Road, reaching the Twelve Apostles by late afternoon. We snuck a quick peek, snapped a few photos, and went to book our hotel before coming back for some sunset shots.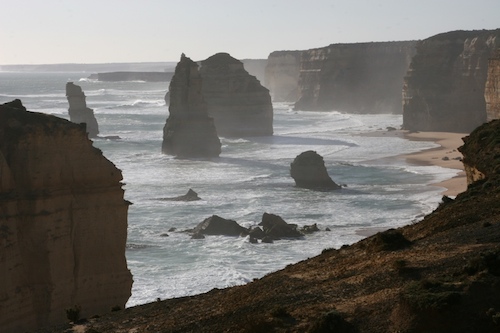 The motel was on farm land at the end of a 3km dirt road just off the Ocean Road. Happy cows and sheep were grazing and were seemingly oblivious to the great view they had of the ocean.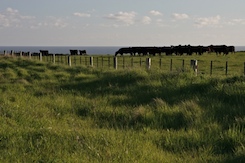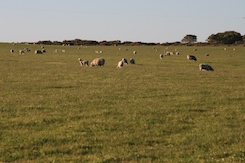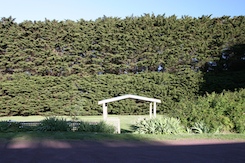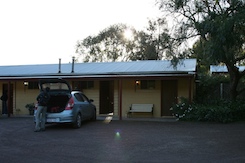 We only took a moment to set up our luggage before quickly heading back to the Apostles where the sun was putting out a fiery red.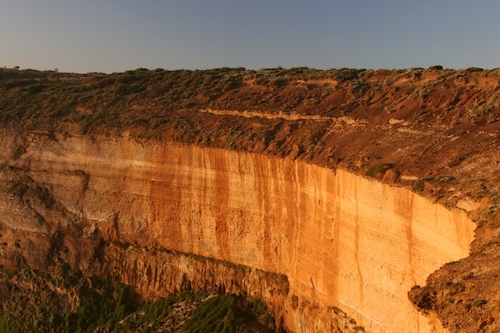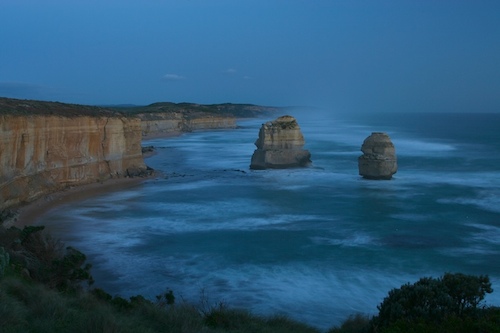 As the evening grew late, we were treated to some brilliant colors.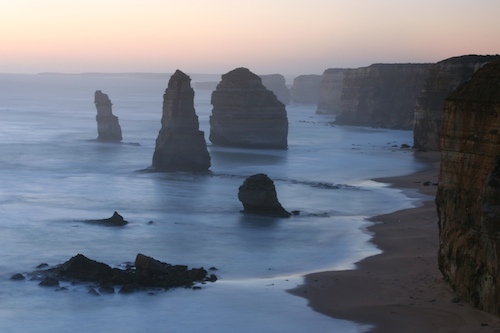 With the sun well over the horizon and less and less light available, I could get nice long exposures to smooth out the waves.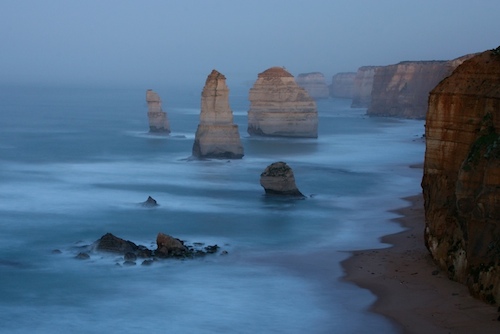 The next morning, we came back for some sunrise shots.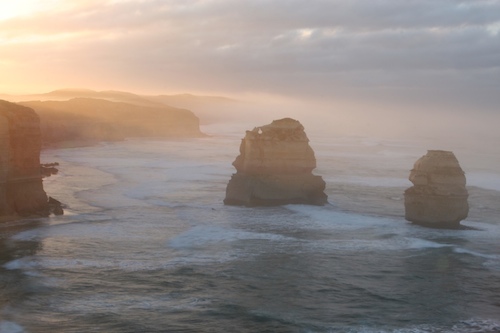 With the sun well up, we continued on the GOR in search of other spectacular cliffs. Lenny spotted a rather useless road sign reminding drivers which is the right side.